Friday, February 26, 2010
SSO Presents 'An Evening of Baroque Music' March 6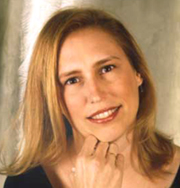 SALISBURY, MD---Gwendolyn Toth's performances on early keyboard instruments have been heard on National Public Radio and internationally on networks in Holland, Germany and France.
On Saturday, March 6, Toth conducts the Salisbury Symphony Orchestra at Salisbury University to present "An Evening of Baroque Music" at 7:30 p.m. in Holloway Hall Auditorium.
The concert includes baroque and early classical music from the 18th century including La Passione by Franz Joseph Haydn and a harpsichord concerto by J.A. Benda with Toth as harpsichord soloist. Also featured are violinist Sachi Murasugi in Zavateri's La Tempesta di Mare and, joining the cello section, SSO music director Jeffrey Schoyen.
Toth is one of only a handful of American conductors of historical performance ensembles and orchestras. She is the founder and director of New York City's virtuoso period ensemble, ARTEK. She has conducted at Sadler's Wells Theatre in London and at the Kaye Playhouse, Merkin Hall and BAM in New York City, among others. Internationally, she has performed at festivals in Holland and the Czech Republic.
She has released several albums, including a CD of Bach's Goldberg Variations on the lautenwerk and a compilation of works by Heinrich Scheidemann on the meantone organ. In contemporary music, Toth has worked and recorded with eminent composer/performers including John Cage, Rhys Chatham, Petr Kotik, Dave Soldier, Louis Andriessen and Elliot Sharp.
Sponsored by PNC Bank, admission is $20, $15 for seniors, $5 for children 12 and under. A reception for patrons follows in the Social Room of Holloway Hall. For tickets visit www.salisburysymphonyorchestra.org. For more information call 410-548-5587.