Friday, October 30, 2009
President Dudley-Eshbach to Keynote USM Women's Forum Conference Nov. 6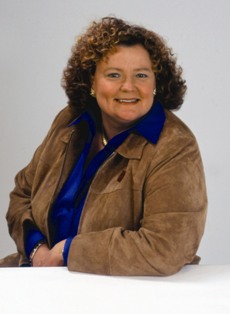 SALISBURY, MD---Salisbury University President Janet Dudley-Eshbach keynotes the 18th University System of Maryland Women's Forum annual conference, scheduled 9:30 a.m.-4 p.m. Friday, November 6, at SU.
Dudley-Eshbach speaks at 9:45 a.m. in the Wicomico Room of the Guerrieri University Center.
Registration for the annual conference is $85 per person, due by Monday, November 2. There is no on-site registration.
The purpose of the Women's Forum is to bring together the women of the University System of Maryland to enhance the status of women, to foster networking among women and to encourage the participation of women in all facets of the USM.
For more information, including a registration form, visit http://www.usmwf.usmd.edu/conference.php.