Friday, August 15, 2008
Noted Environmentalist Cronin is Fall Convocation Speaker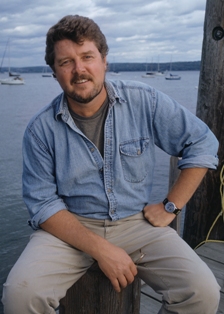 SALISBURY, MD---Salisbury University welcomes new students to the campus during Fall Convocation, a colorful ceremony featuring faculty in full regalia, the pomp and circumstance of the University mace and flag, and the Alma Mater at 9 a.m. Friday, August 29, in Red Square.
Renowned environmentalist John Cronin is the Convocation speaker. While Convocation is a campus-only event, the community will have an opportunity to hear Cronin speak about his environmental efforts 7 p.m. Thursday, August 28, in the Great Hall of Holloway Hall.
Named a Time magazine "Hero for the Planet," Cronin has dedicated himself to protecting the American environment for the past 33 years. He has spent much of his career promoting the restoration of New York's Hudson River, once considered the nation's most polluted waterway.
Currently the executive director for the Beacon Institute for Rivers and Estuaries, he is directing the planning for a $100 million global science, technology and policy research institute created by New York Governor George Pataki. He is also director of Pace University's Academy for the Environment and resident scholar in environmental studies in Pace's Philosophy and Religious Studies Department.
In addition, he co-authored the book The Riverkeepers with Robert F. Kennedy Jr. and produced the award-winning documentary The Last Rivermen, named one of the outstanding documentary films of 1991 by the Motion Picture Academy Foundation. Other honors include the American Fisheries Society's William E. Ricker Award and the prestigious Thomas Berry Environmental Award.
Cronin's speech precedes group discussions later that day about Jon Krakauer's critically acclaimed book Into the Wild, this year's SU New Student Reader. All incoming students are required to read the book, a true-life account of Christopher Johnson McCandless' much-publicized—and fatal—rejection of wealth and material goods, and his last days in the Alaskan wilderness.
For more information call 410-543-6030 or visit the SU Web site at www.salisbury.edu.