Monday, June 30, 2008
Acclaimed Children's Author Weatherford Speaks at SU July 17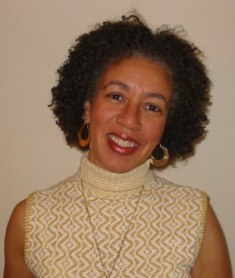 SALISBURY, MD---Acclaimed children's author Carole Boston Weatherford speaks at Salisbury University on Thursday, July 17. Weatherford is perhaps best known for her picture book Moses: When Harriet Tubman Led her People to Freedom (2006), which garnered the NAACP Image Award. She also received a Caldecott honor and a Coretta Scott King Award for the illustrations.
Her talks and book signings are 11 a.m.-noon and 6-7 p.m. in Devilbiss Hall, Room 123. The evening talk is preceded by a reception.
Weatherford is a Baltimore-born and -raised author who currently teaches at Fayetteville State University in North Carolina. Her poetry, nonfiction and picture books have received numerous literary honors. Birmingham, 1963 (2007) won the Lee Bennett Hopkins Poetry Award; The Sound that Jazz Makes (2000) received the Carter G. Woodson Award from National Council for the Social Studies (NCSS); and Freedom on the Menu: The Greensboro Sit-Ins (2005) and Remember the Bridge: Poems of a People (2002) both won the North Carolina Juvenile Literature Award.
A limited edition giclee print of "Freedom," the cover illustration for Weatherford's book about Harriet Tubman, has been purchased for the Instructional Resource Center in SU's new Teacher Education and Technology Center (TETC). "Freedom" was painted by Kadir Nelson, the illustrator of numerous award-winning books including Just the Two of Us by Will Smith, Please Puppy Please by Spike Lee, and Ellington was not a Street by Ntozake Shange. Weatherford's book and Nelson's print will inaugurate a new Eastern Shore Children's Literature collection which will be housed in the instructional resource center.
The event is free and the public is invited. For more information please contact SU's Teacher Education Department at 410-543-6509 or visit the SU Web site at www.salisbury.edu.