Friday, May 2, 2008
SU Honors Mitzi Perdue, Sue Revelle During Spring Commencement
SALISBURY, MD---At its Spring Commencement, Salisbury University honors two women whose dedicated outreach efforts have significantly impacted the health of the local community: Mitzi Perdue and Sue Revelle.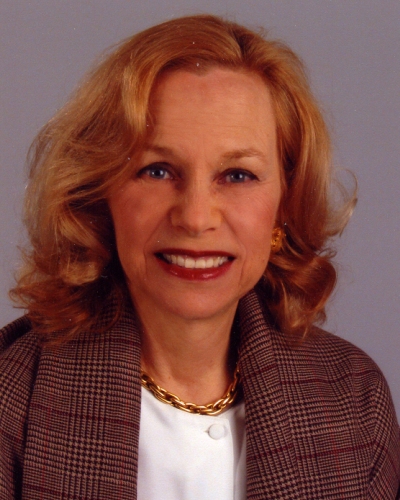 During the morning ceremony, SU President Janet Dudley-Eshbach presents an honorary Doctorate of Public Service to Perdue, a nationally recognized civic leader, author and philanthropist, who has made enhancing the health and well being of Eastern Shore citizens a personal quest.
Moving to Delmarva following her marriage to the late Frank Perdue in 1988, Mitzi Perdue's goal has been to create an environment of health. Concerned about the high rates of heart disease, cancer and diabetes on the Lower Eastern Shore, she founded Healthy U of Delmarva, an organization that emphasizes prevention and takes a communitywide approach to improved lifestyles through diet, exercise and other healthy habits. Since its inception in 2002, the organization has grown to more than 10,000 individuals (some 5 percent of the regional population), including 35 organizations. This year, it officially became part of SU's affiliated community outreach network and moved to a new home on campus (103 Power St.).
Thanks to Perdue's dedication, Healthy U has received recognition as Maryland's Outstanding Rural Health Program and the Med Chi (Maryland Medical Society) President's Award for Outstanding Contributions to Bettering the Health Care of Maryland Citizens. It was designated a Model for Best Practice by Healthy People and received a $5,000 award from Women's Day magazine, which also named Perdue one of its "Women Who Inspire Us." In addition, Perdue received the Woman of the Year Award from the Maryland Federation of Business and Professional Women, and the Governor's Citation for Outstanding Service, and twice received the Volunteer of the Year Award from United Way's Lower Shore Chapter.
A graduate of Harvard University with a master's in public administration from George Washington University, Perdue currently serves on the National Commission on Libraries and Information Science, is on the Steering Committee of the Madison Council of the Library of Congress, and is a trustee of the National Museum of Health. A hands-on leader, as a computer software programmer and architect, she coded Healthy U databases and created the nationally acclaimed computer program "The Diet and Exercise Private Tutor." As an author, she has written 12 books and more than 1,300 articles, and was a syndicated columnist for Scripps Howard News Service. As a speaker, she has regularly addressed audiences nationwide on lifestyle issues and has arguably developed one of the most productive health support networks in the nation. In 1994 she was voted one of the 10 Most Caring People in America.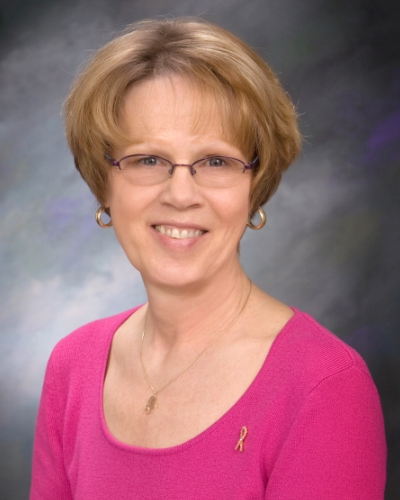 Special honors continue during the 2 p.m. ceremony, as Dudley-Eshbach presents the second annual President's Distinguished Community Leadership Awards to alumna Sue Revelle and to Women Supporting Women, Inc. (WSW), a breast cancer support group that started in Revelle's basement 15 years ago. Today the non-profit organization has grown to four chapters with the mission of helping survivors and families affected by breast cancer in the six lower and mid-Shore counties.
"Sue works tirelessly to provide free educational and support materials to anyone in need," said Billye Sarbanes, chair of the WSW Board of Directors. "Her entire focus is to help those who are newly diagnosed with breast cancer to make informed decisions regarding their care and treatment. Her goal is also to educate the public on the importance of early detection. She is truly a guiding light on the Eastern Shore in the field of breast cancer support."
Revelle became a registered nurse in 1967 and earned her bachelor's degree in nursing from SU in 1984. She served as a U.S. Army nurse before working with cancer survivors in the radiation unit at Peninsula Regional Medical Center. In 1993, Revelle co-founded WSW with Harriette Fine and Carol Prager to meet the need of emotional support for breast cancer survivors. Since the inception of WSW, Revelle has been honored by the Wicomico County Commission for Women, the Soroptimist Club of Salisbury, Bank of America, and most recently, the Wicomico County Health Department with its Outstanding Public Health Leader's Award.
The organization's work is critical on the Eastern Shore, where one in eight women will be diagnosed with breast cancer. WSW provides tote bags filled with educational materials hand selected for survivors who have completed their treatment. The material also is helpful to those who are newly diagnosed, facing chemotherapy or radiation, and the children and spouses of survivors. Wigs, hats and supportive pillows are available, along with professionally facilitated support groups and a mentoring program. A monthly newsletter reaches more than 1,300 households. All WSW services are free, with funding provided entirely by the community.
The President's Distinguished Community Leadership Awards were created to allow the University to honor an individual and an organization that make extraordinary contributions to the community and people of the Lower Eastern Shore. For more information call 410-543-6030 or visit the SU Web site at www.salisbury.edu.