Monday, February 26, 2007
SU Alumna Elected to Maryland Medical Group Management Association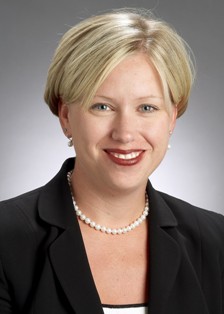 SALISBURY, MD---Salisbury University alumna Melissa (Matthews) Pitchford was recently elected treasurer on the Executive Council of the Maryland Medical Group Management Association (MMGMA).
The organization is the Maryland affiliate of the MGMA, which serves as the voice of the medical group practice profession nationwide. With more than 650 members in the state, the association continually works to improve the performance of medical group practice professionals and the organizations they represent.
As treasurer, Pitchford ('98) is responsible for all financial aspects of the Maryland council including collecting dues from association members, developing the fiscal budget, and recording of all financial transactions. She will serve a two-year term.
Pitchford is a certified public accountant with the Timonium-based public accounting and consulting firm Katz, Abosch, Windesheim, Gershman & Freedman, P.A., one of the top ten accounting firms in Maryland. She co-chairs the firm's Medical Practice Services Group and provides clients with accounting, tax and consulting services.
Pitchford earned a Bachelor of Science in accounting from SU. She is a member of the American Institute of Certified Public Accountants and the Maryland Association of Certified Public Accountants.
For more information call 410-543-6030 or visit the SU Web site at www.salisbury.edu.