Thursday, September 7, 2006
Feng Shui Expert Speaks September 26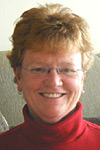 SALISBURY, MD---Feng Shui expert and certified consultant Jeannie Marie Tower, BBEI, speaks on the Asian art as part of Salisbury University's "Artists of Asia" fall cultural events series at 7 p.m. Tuesday, September 26, in the Wicomico Room of the Guerrieri University Center at Salisbury University.

Tower specializes in creating energetically aligned, vibrant, eco-friendly homes and work spaces, conducive with the ancient Chinese practice of placement and arrangement of space to achieve harmony with the environment. "Feng shui is a living language of the relationship between people and environment," she said. "It is an empowering tool that embodies meaningful beauty and creativity."

Residing in Alexandria, VA, Tower is the director of the Three Treasures School of Feng Shui and travels worldwide teaching for the London School of Feng-Shui and the London Feng Shui and Bau-biologie Resource Center.

For more than ten years, Tower has consulted, taught and written on how indoor environments affect spiritual, mental and physical health. She works with individuals to shape and uncover their life's focus, regain vitality, and refresh the spirit of their homes.

Sponsored by the Office of Cultural Affairs, admission is free and the public is invited. For more information call 410-219-2872 or visit the SU Web site at www.salisbury.edu.