Tuesday, September 5, 2006
Theatre Fund-Raiser Benefits SU Scholarships Sept. 22-24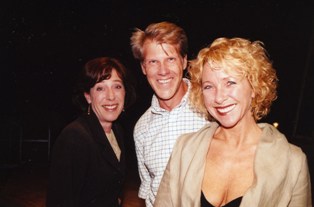 From left, Kelley Rouse, John Ebert and
Martha Pfeiffer star in 'Mono a Mono'

SALISBURY, MD---Comedy and drama come together for a cause at Salisbury University during Mono a Mono, a collection of monologues and short scenes drawn from a variety of modern authors including syndicated columnist Dave Barry and local playwright John Ebert.

Greater Tuna co-creators Jason Watson and Joe Sears and Head On creator Elizabeth Dewberry.

www.salisbury.edu or call 410-543-6235.